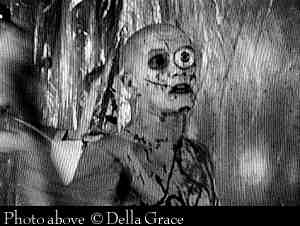 Hans Schierl is a film-maker whose work questions traditional notions of gender and sexuality - she dropped the forename Angela some time ago. Her latest film, Dandy Dust, entered post production earlier this year and is a futuristic cyber adventure which takes the 'splatter' genre and perverts it to orgasmic extremes.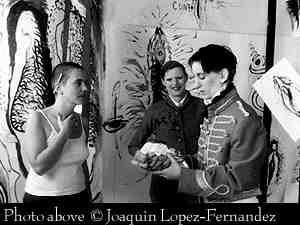 Transcendence and seduction are the aims of Schierl's work. She is interested in transcending knowledge and seducing the audience. "I want to put people into a state where they themselves decide what is happening. There are no clear morals." Schierl deals with violence but it is a hyperviolence. In her work violence is an allegory for radical transformation-revolution.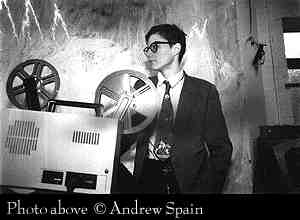 Schierl is currently seeking distribution for Dandy Dust and is prepared to take a defiant stance against censorship: "Censorship has always been challenged because people have been courageous enough to say 'Fuck It, I'm doing my stuff.'" Schierl intends to go further in the future: "I want a pornographic film where everything splatters, sperm and urine."